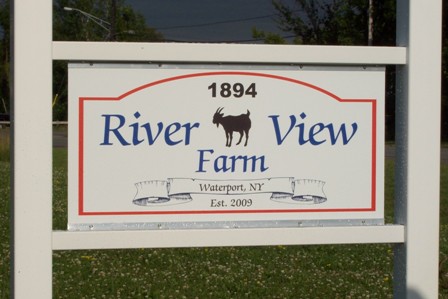 Welcome to River View Farm online!
What's new on the farm?
December 6, 2013
The lights are on! Please join us nightly. Our apologies to any recent visitors or those submitting inquiries via e-mail, we have been having major ISP issues but I believe they are now resolved. If you have tried to contact us recently PLEASE e-mail us again if you did not receive a response as we likely did not receive it.
We will have several does available after kidding.
November 7, 2013
Wow, hard to believe it is already November! Things really are getting a bit hectic around here. We are currently putting the finishing touches on our 2014
breeding schedule
and it should be posted shortly. Please let us know if there is any pairings you may be interested in.
Our
Festival of Lights
will go live Thanksgiving evening at 5:00 p.m. and run nightly until New Years! Hope you will be able to join us.
June 16, 2013
We have a very handsome young man available on our sales pages. He is one year old, white with blue eyes. Have to reduce my bucks so he is available at a very nice price if interested.
June 9, 2013
Cassie gave birth to a beautiful doeling this afternoon leaving us with Abi to kid in August.
Thanks to Stephanie and Joe at Gibson Farm for our newest addition, "Snow White". A very pretty black/white roan doeling that comes from very nice dairy lineage.
And lastly, just what everyone wants to hear in June, it's time to start preparing this years Festival of Lights!
This year we are adding some additional wire frame pieces and anticipate to be over 60,000 lights ready to go on Thanksgiving night. Check out the
Festival of Lights page
for updates.
Thanks for visiting!
---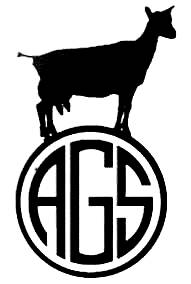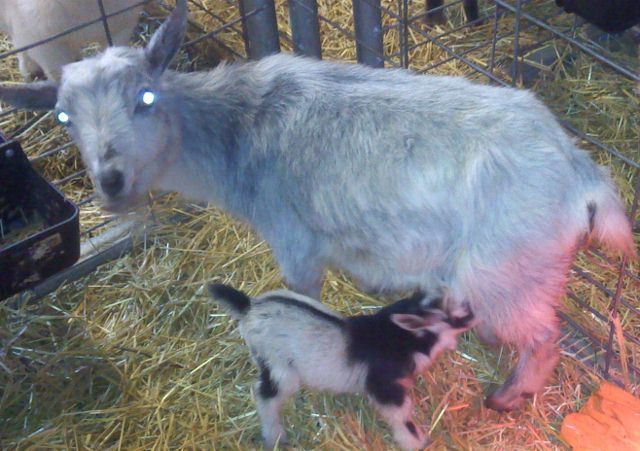 (Pari's 2012 Doeling - Carmen)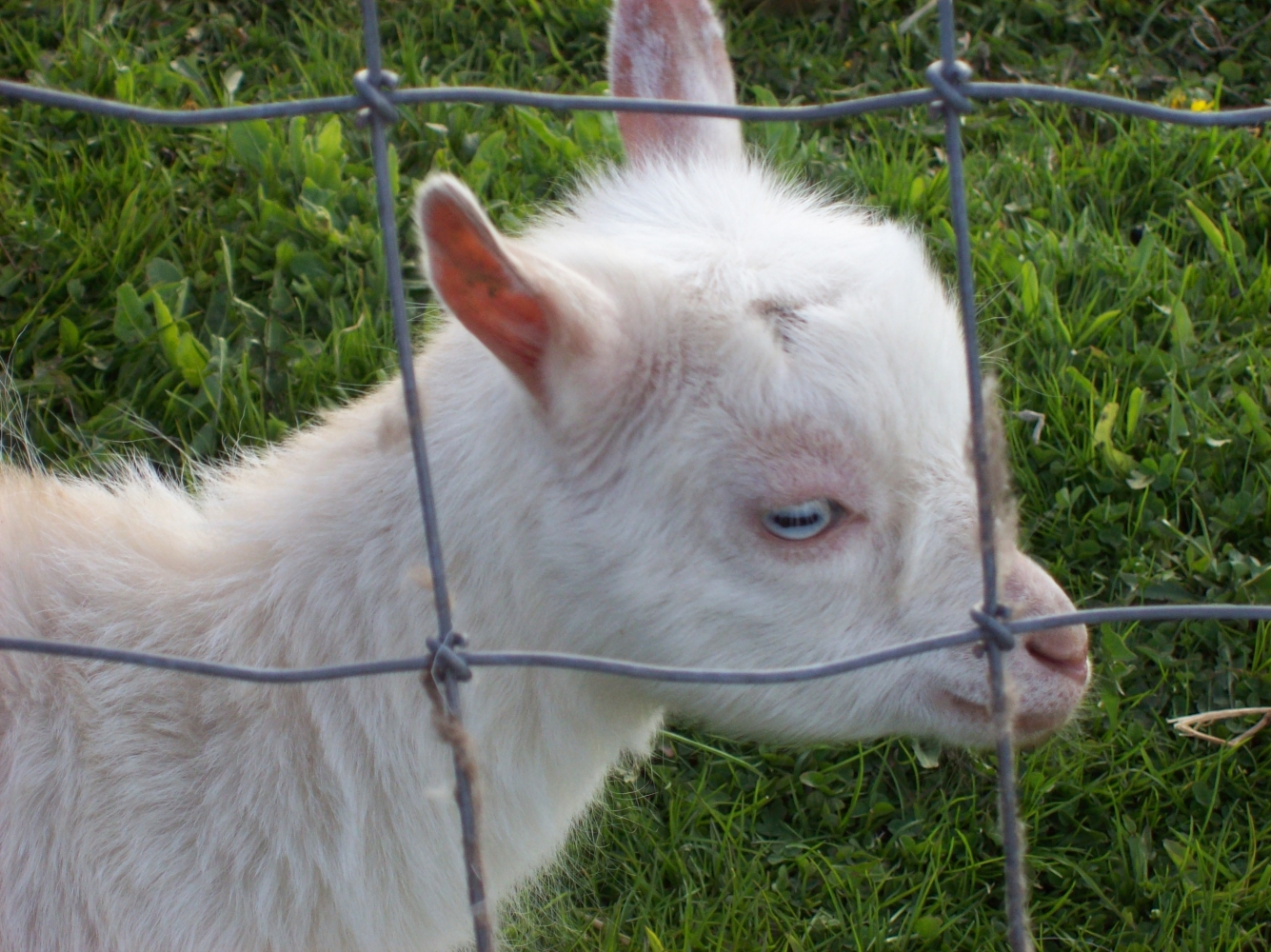 Little Isabella (Bella)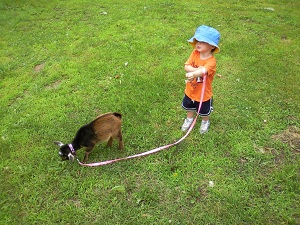 Nick & Bonnie
(Thanks to Mark, Amy, Mackenzie & Nick for the picture!)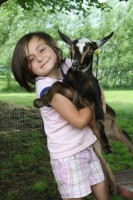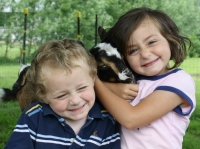 Thanks to Rick & Deb W. for obviously providing Romeo & Juliette a very loving home (and the pictures!).
Join Our Mailing List
By joining our mailing list, you will be the first to know about:
To join, please enter your e-mail address below and press "Submit". Please note we do not sell or distribute our visitors information.